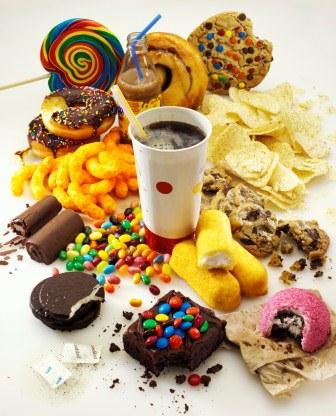 "We crave what we eat"...I read those words from Lysa Terkeurst's book,
Made to Crave
, and set the book right back down. That is NOT true, I thought. I can change what I eat anytime I want...I just don't want to change right now. AND, my kids can eat healthy if I wanted them to...but they are just kids, and they deserve to eat special things sometimes.
IT WAS ALL A LIE!!! And I had bought it, packed it up and lived with it for years. I was a believer.
The truth was and IS this: I craved what I ate. I ate junk. I craved junk. I ate empty calories. I craved empty calories. I was lazy. I craved more laziness. My kids ate unhealthy foods ALL the time. They craved unhealthy foods ALL the time. My idea of a "special" occasion had become breakfast, lunch and dinner..with a snack thrown in for good measure.
Even people who eat healthy give their kids JUNK! Why? Your kids..my kids WILL CRAVE what we feed them. Do we want them to be in the same position many of us have been in? NO, I DO NOT!
In fact, it was a moment in the pediatrician's office that gave our family cause for alarm. One of our girls was bordering on high blood pressure. What? That was impossible, right? Nope, it was possible.
And, JT and I had to look at the situation and realize that WE WERE AT FAULT. 100%. NO DOUBT. NO ONE ELSE TO BLAME. WE WERE RESPONSIBLE. IT WAS OUR FAULT.
We MUST take responsibility for not only what we eat, how we exercise and what we learn about health BUT ALSO what we are teaching and living out in front of our children! Our goal is simple: Teach our children how to honor Christ with their bodies. But, how do we REALLY do that? Here's our plan:
(1) Provide healthy food for our children (they can have sweets as a treat occasionally and "free" meals twice a week where they get to
have something not on our plan).
(2) Teach them why we eat what we eat and foods to avoid. They know what foods are proteins, carbohydrates and fats. They can even
tell you if a carbohydrate is complex or preferred or if it needs to be avoided.
(3) Exercise WITH our kids. We provide opportunities for our children to run with us or operate a little boot camp at home. Of course,
they play outside almost every day and get plenty of exercise and sunshine too.
(4) Teach our kids to say "NO" to foods...this is an important lesson for them to learn.
(5) Encourage them to drink water and to avoid sodas at all costs.
What are you teaching your children today? Do you think they are learning how to eat healthy from you or in spite of you?